Hospital / Medical Building Construction & Remodel
Hospitals and other medical buildings require a special effort to keep them up-to-date and well maintained. The patients and the staff both deserve the very best in equipment, but another aspect of creating a state-of-the-art healthcare experience is in the building itself. Medical construction is similar to other projects, but requires extra care on the part of those working on the building. Because of this, it's important to choose an experienced contractor for healthcare construction projects. Dave Finley Construction has the experience and knowledge to tackle these jobs with ease.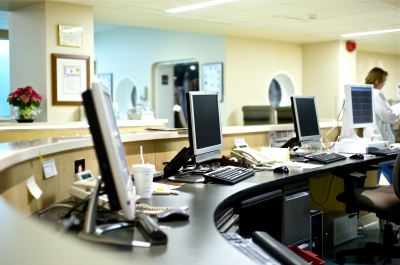 The experts at Dave Finley Construction are well prepared to handle projects as large as hospital construction as well as repairs and remodels on all types of medical buildings. With over 100 years of experience, the work is top-notch. You may worry that hiring a company with this much experience will cost you more than you're planning to spend; however, you will find that the prices offered by Dave Finley Construction are often lower than other contractors, since the company has been working to provide premium construction at competitive rates since 1907.
Even more so than with other jobs, it is important that medical building projects meet the building codes and requirements for the area. Choosing a local construction company means that you don't have to worry about these tricky building codes, which can make a bid difference when it comes time to open your doors. Dave Finley Construction has handled projects in and around Spokane, WA, Liberty Lake, WA, Coeur d'Alene, ID and Post Falls, ID, giving them the knowledge to construct within the building codes set forth in these areas.
One of the hardest decisions as a business owner in any field is deciding when to do that remodel you've considered. Contact DFCI for help with finalizing your plans and putting you at ease in regards to the scope of the project. You may find that the project is not as complex as you once thought. There is no remodel job too big or small, and the smallest jobs will be given the same level of attention and care as the largest.
If the time has come to expand your building, rebuild an outdated structure or build a second location, Dave Finley Construction is on your side for that project as well. The company offers some of the best workmanship in the business for a price you can afford. Creating a building from the ground up is often time-consuming, but your project will be complete as soon as possible, which means you can open the doors to your medical building and start seeing patients in record time.
You want the very best for your patients and staff, so don't cut corners by hiring a less-than-reputable healthcare construction company, or a construction contractor that doesn't have the healthcare experience. Contact Dave Finley Construction and speak to a contractor that knows the medical construction business and can help you get started on your project today.