Leave A Review!
Thank you for letting DFCI take part in your project! We hope that we not only met your expections but exceeded them.
We love to receive reviews from our customers. The majority of our customers are quick to tell us how well a project has turned out. Lately, we have had numerous requests from our customers asking how to submit a review online to let the world know about our services.
We have put together a few different sites that can be used to submit your review. All you need to do is:
Click on one or more links below.
Click on the Write a Review button when the new page pulls up.
Add your description of our service and give us a rating
Once you have finished your review, click Save
Thanks again for choosing DFCI and we look forward to doing our next project with you!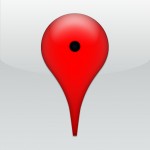 Review us on Google Places.